Discover The Magic Of Google Ads With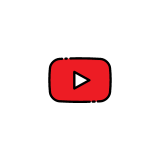 Google claims that this process can help
drive 140% more conversions
per dollar than other Google app promotion products
Why is Google UAC Important?
Our Process To Manage Google UAC!
Google Ads account is important to maximize the visibility of ads on the Google network, reach a specific audience, and control advertising spending effectively. 
It Includes – 
Researching Keywords.
Setting up Target & Budget.
Preparing Campaign Structure.
Continous Optimization and Management
Managing and optimizing your Google Ads is critical for ensuring you get the best results from your advertising efforts. It saves you money and helps you reach the right audience, improve ad relevance, and adapt to changing market conditions.
It Includes – 
Cost Efficiency
Enhanced Targeting
A/B Testing
Keyword Performance
And Many More..
Creating Appealing Ad Copies.
Creating ad copies with appealing creatives is vital for effective advertising. It helps capture attention, convey your brand's message, engage the audience, and drive desired actions.
It Includes – 
Designing Appealing Creatives.
Writing Ad Copies for the app.
Using the right CTA.
A/B Testing.
Want to acquire high-quality users?